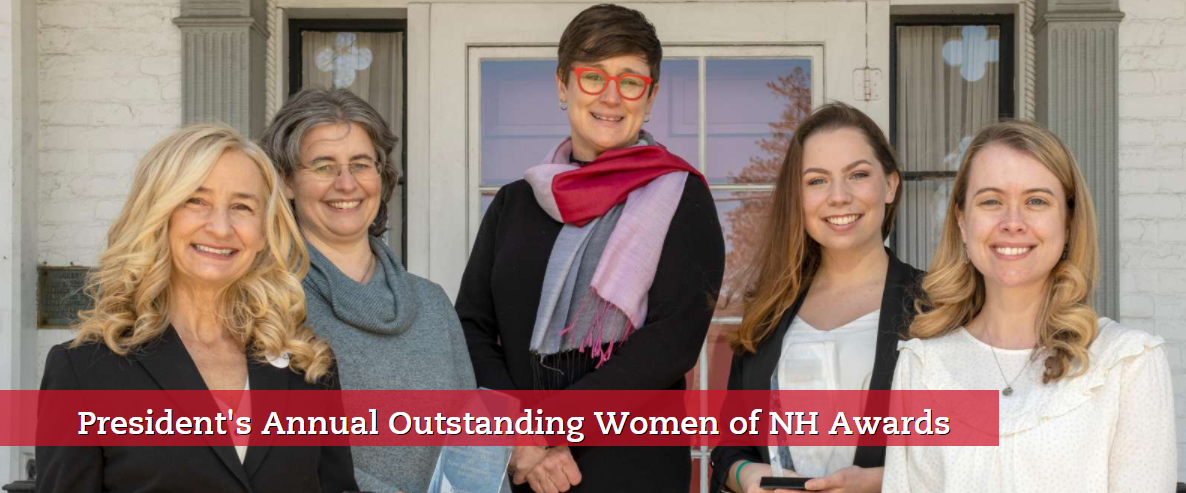 32nd Annual Keene State College President's Outstanding Women of New Hampshire Awards Ceremony
These awards are part of the Celebration of Women's History Month in March. This year's theme is Women Providing Healing/ Promoting Hope.
Please join us on Thursday, March 24, 2022, at 6 p.m. in the Mabel Brown Room, Lloyd P. Young Student Center as we come together to honor women who have made outstanding contributions in our communities. This event is free and open to the public.
We will pay tribute to and recognize the women who have ceaselessly worked as caregivers and frontline workers both during the ongoing pandemic and before it, contributing to our community's health and well-being. We invite nominations for women who have been involved in
Physical, mental, emotional, and social health and healing, either as providers of such care or as facilitators
Scholarly research, writing, speaking, and teaching pertaining to health and well-being
With these themes in mind, the President's Outstanding Women of NH will be awarded in the following categories:
Keene State Student
Keene State Faculty or Staff
Greater Monadnock Region
State of New Hampshire
Please register for this event by using the form below.