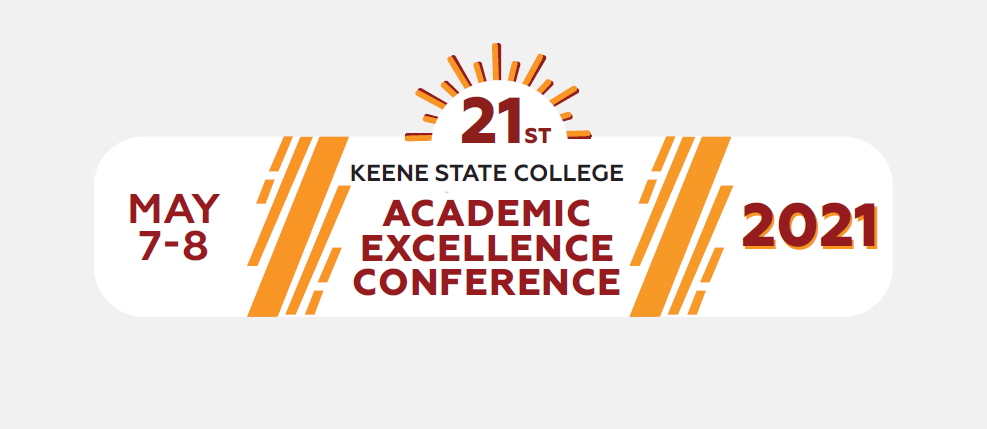 21st Keene State College Academic Excellence Conference
Please register by using the form below, to join us on May 8, 2021 for virtual Zoom interactive and pre-recorded sessions! 
View the full AEC schedule here.
Please reach out to Jessica Bigaj via email or phone at 603-358-2620 if you have any questions about this event.
The Academic Excellence Conference event brings together student scholars and their families, faculty and staff mentors, other members of the KSC community, area legislators, university trustees, and members of the Keene community in celebration of academic research and other forms of scholarship.
The AEC is sponsored by the Biomedical Research Excellence (INBRE), President's Office, Provost's Office, Advancement Office, Keene Endowment Association (KEA), and Information Technology Group.