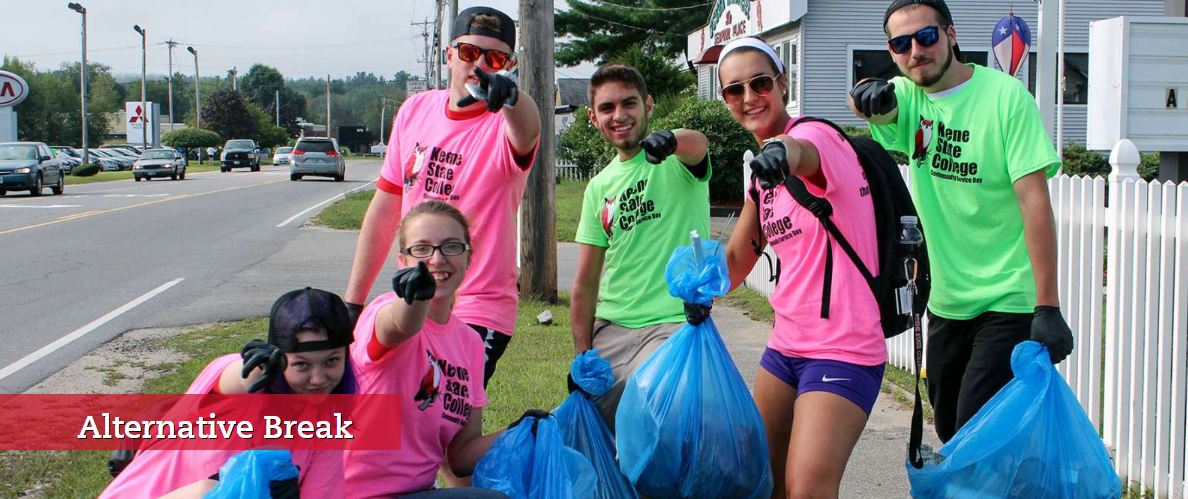 Support students who put community first
Sponsored by the Community Service Office, the Alternative Break program consists of domestic and international service-based trips during Keene State College's winter and spring breaks, as well as on select weekends throughout the academic year. Participants travel in teams, take part in service projects that address unmet community needs, gain awareness of critical social issues, enhance their individual growth, and prepare for lives of active citizenship. All trips are drug and alcohol free.
Give by Phone
Call Advancement Services, Monday through Friday, 8 a.m. – 5 p.m., at 603-358-2375.
Give by Mail
Mail your check made payable to Keene State College to:
Keene State College – Advancement Services
229 Main Street
Keene, NH 03435-2701
We Want to Hear From You!
Stacy MacKenzie
Senior Program Support Assistant
603-358-2424