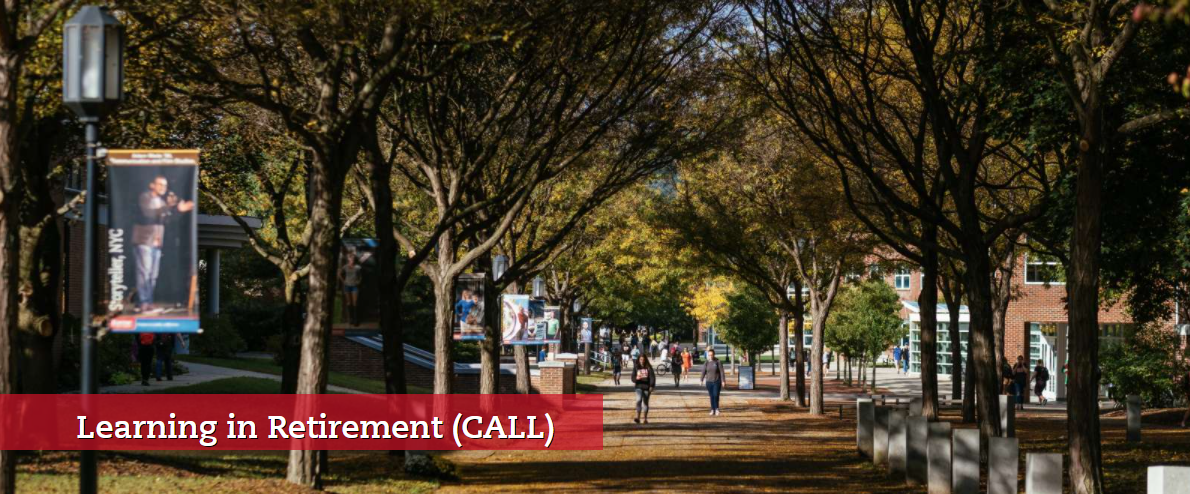 Support the Cheshire Academy for Lifelong Learning
The Cheshire Academy for Lifelong Learning (CALL) program is Keene State's educational program aimed at seniors and/or retired folks. An offshoot of the world-renowned Road Scholar program, CALL classes are lead by members, community experts, and Keene State faculty for eight weeks in the fall and eight weeks in the spring, with a four-week "mini-session" offered in January and February. 
Your gift to the CALL Program Fund helps the program continue to provide valuable lifelong learning opportunities for our community members as well enhance our program and our College with resources such as shuttles during busy parking days, special speakers and receptions, and enhanced sound systems in our classrooms.
If you need assistance with this form, please email the Advancement Office or call 603-358-2375.