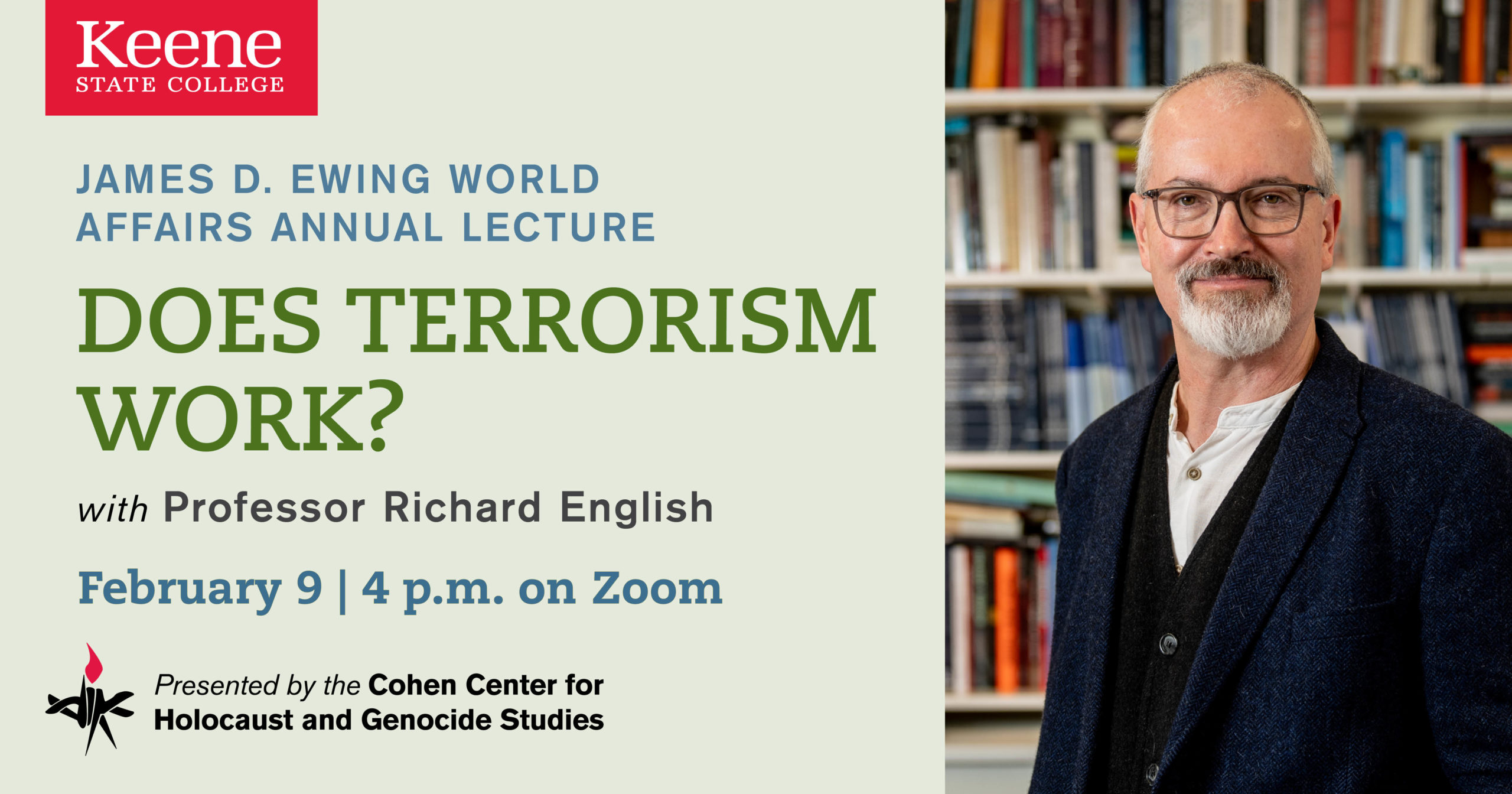 "DOES TERRORISM WORK?"
---
The Cohen Center for Holocaust and Genocide Studies and the Ewing World Affairs Lecture series present a talk by Professor Richard English on Wednesday, February 9th at 4:00pm. Professor English is Professor of Politics at Queen's University Belfast, where he is also Director of the Senator George J. Mitchell Institute for Global Peace, Security and Justice. Professor English will discuss his recent book, "Does Terrorism Work?"
Responses to terrorism have frequently shaped world history and politics, from the emergence of the First World War to the post-9/11 War on Terror and beyond.   Crucial to our individual and societal responses to terrorism is the central question of whether - or to what extent, or how, or why, or when - terrorism works.  Drawing on over thirty years of research into terrorism and political violence, this lecture will consider the question's importance, its difficulties, the appropriate frameworks within which to approach it, and the policy implications of our answer to one of the most significant questions we face in the twenty-first century.
Please use the form below to register for this online Zoom event.