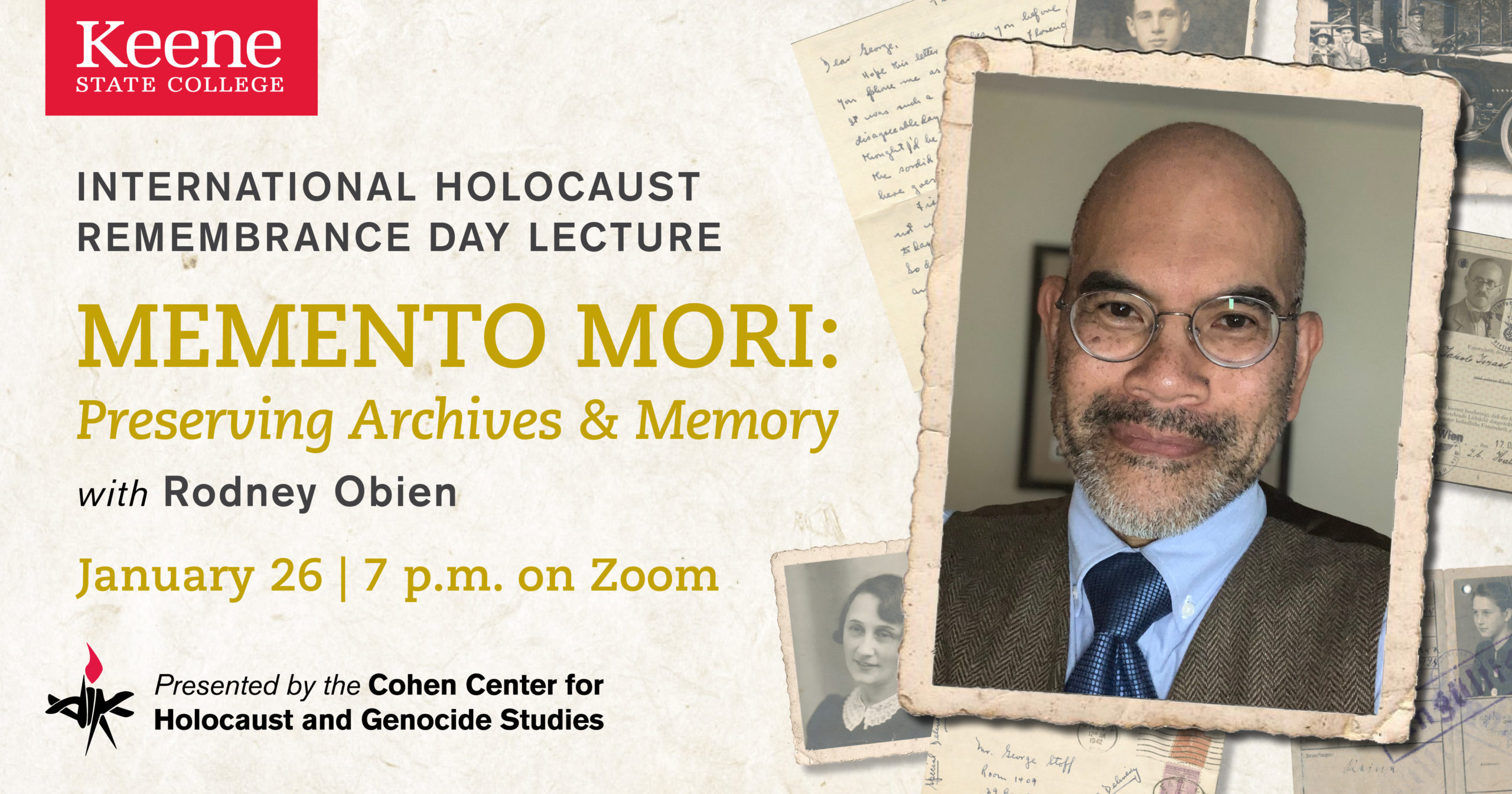 International Holocaust Remembrance Day MEMENTO MORI: Preserving Archives & Memory with Rodney Obien
The United Nations General Assembly designated January 27th - the anniversary of the Liberation of Auschwitz-Birkenau - as International Holocaust Remembrance Day.  On this day the UN urges every member state to honor the six million Jewish victims of the Holocaust and millions of other victims of Nazism and to develop educational programs to help prevent further genocides.  
Rodney Obien holds a M.S. in Library Science from the Catholic University of America. He has held archival and museum positions at the National Trust for Historic Preservation, SUNY Buffalo, and Worcester Polytechnic Institute. He currently serves on the boards of the New Hampshire Historical Records Advisory Board, the Northeast Document Conservation Center, and the Collection Care & Conservation Alliance.  
Please use the form below to register for this online Zoom event.