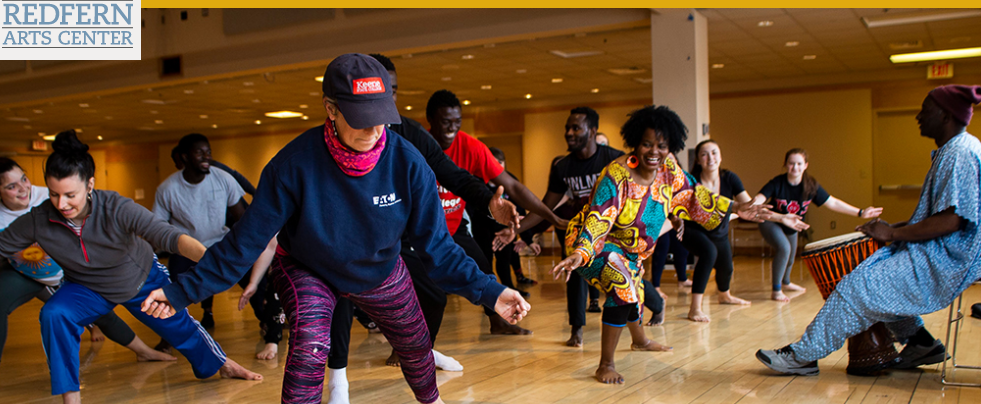 Ways to Support the Redfern Arts Center
---
The Redfern Arts Center presents and fosters dynamic, multifaceted arts experiences through performances, residencies, and related programs that deepen the connection between the arts and audiences, both from the campus and the greater Monadnock region. Since 1981, the Redfern has thrived because of the generosity of donors who recognize the value of having a top-notch performing arts center in southwestern New Hampshire.
Donate- Make a Greater Impact
The arts have an essential role to play in these challenging times.
Commit with us to supporting Redfern programming. Help us deepen our cultural impact by giving today. 
Your commitment means that the Redfern can develop our virtual programming in response to COVID safety protocols, and we can continue supporting artists, residencies and free community programs that nourishes a vibrant Keene and cultural region. Every little bit helps.
Our free, donate-what-you-can, 2020-21 programming series helps us stay connected to you throughout this pandemic. If you are in a position to help, please make a gift today.
*In addition, the federal coronavirus stimulus allows you to deduct the charitable portion of your membership gift from your taxable income, whether you itemize or not.
Becoming a Member
We need your support now more than ever. Becoming a member helps us sustain our programmatic vision and fiscal health as we make our way through these uncertain times.
While our physical doors are closed, your membership will keep you involved in Redfern programming and ensures community impact.
Registration is open year-round, and your membership pledge will be honored into our 2021-22 performance season- our 40th Anniversary season. 
Please click here to visit our UTix page and join the Redfern Circle of Friends.