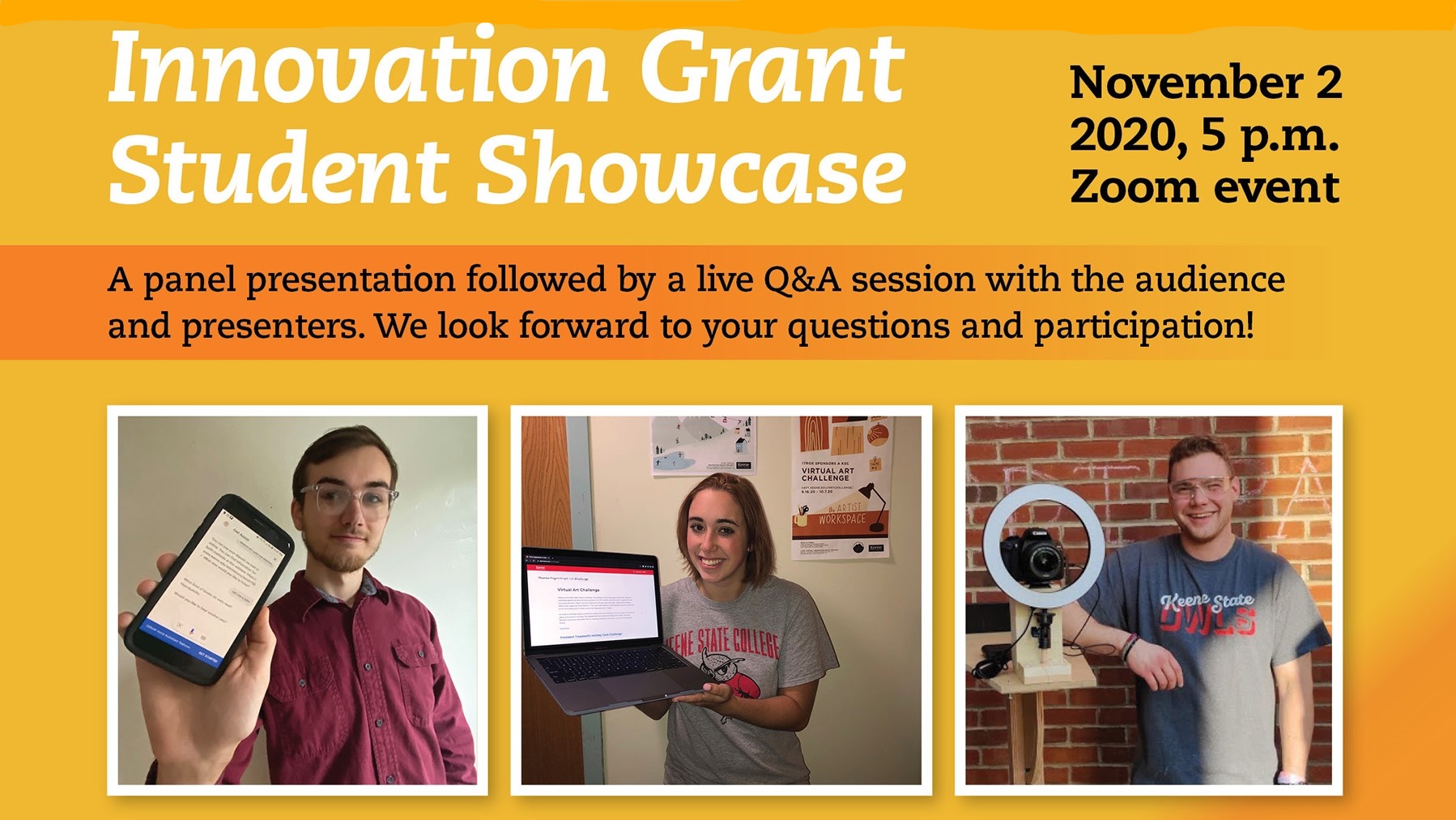 Innovation Grant Student Showcase:
A panel presentation followed by Q & A with student project leaders and their mentors.
---
Please join us on Monday, November 2, 2020 for a virtual event with three of KSC's Innovation Grant recipients! This online event is free and open to the public.
Please register using the form below.
---
Program
Welcome: President Treadwell '90
Panel Presentations:
Owl Assist Chatbot
Matthew Pittendreigh '22, '21, Computer Science major
Joshua Snider '22, Computer Science major
Meenalosini Vimal Cruz, Assistant Professor, Computer Science
Virtual Art Gallery
Stacey Willett '23, Art major
Erica Pritchett '19, Graphic Designer, Thorne Sagendorph Art Gallery
Paul McMullan, Professor, Art and Design
Camera Dolly
Nash McLean '21, Sustainable Product Design and Architecture
Curtis Meade, SPDA Wood Lab Coordinator/Educator
Question and Answer: Facilitated by Jessica Bigaj, Stewardship and Cultivation Manager