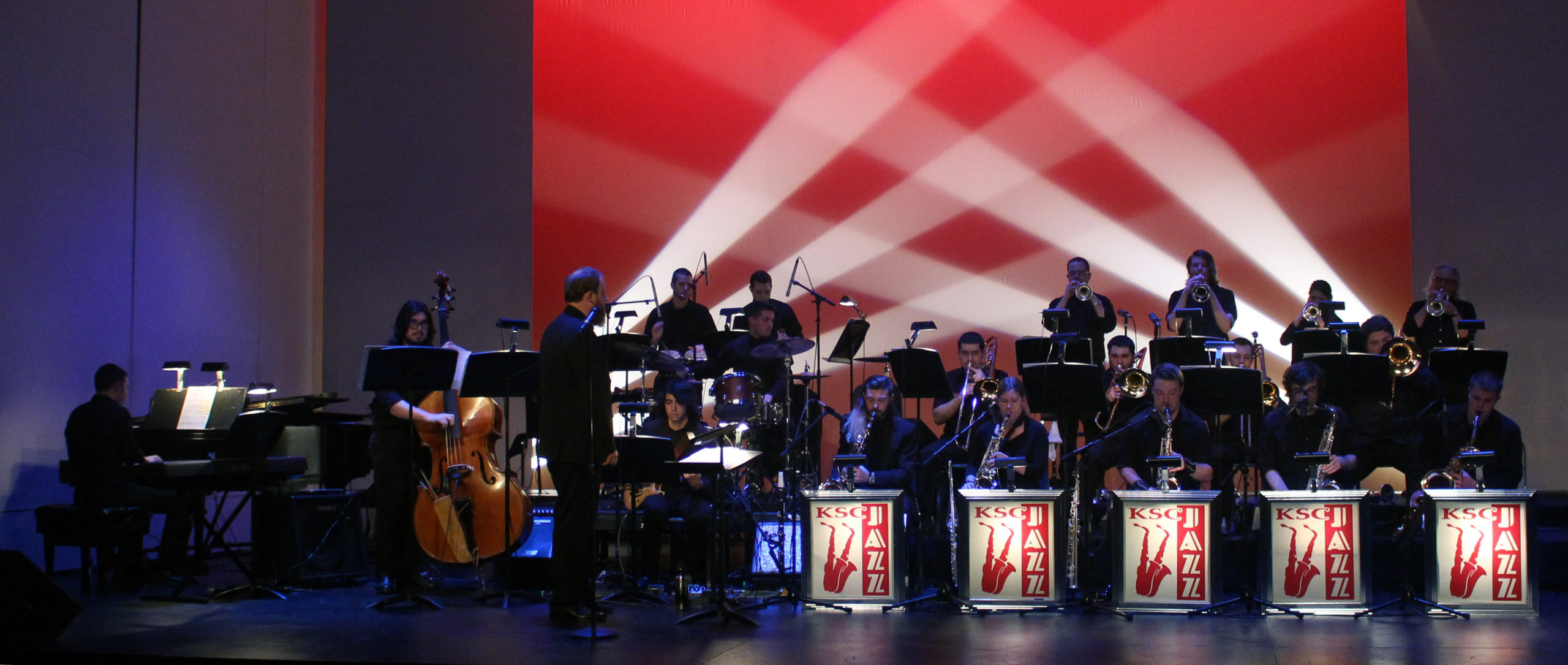 KSC Jazz Ensemble Backstage Pass
For the Winter 2020 Jazz Ensemble Concert, we are giving audience members an opportunity to connect with Steve Cady '02, Jazz Director, and students, before the concert. At 7pm, you are invited to attend a "Backstage Pass" event. Hear about how a performance group prepares for a concert performed during a pandemic, and ask your own questions!
You must register through the alumni/advancement office to participate in the backstage pass event.
At 7:30, we will transition to the concert portion of the evening. If you are unable to join the Backstage Pass webinar event, you can view the livestream of the concert via the Redfern Arts Center website.
---
7pm: Backstage Pass (via registration and personal login link)
7:30 pm: Jazz Ensemble Concert
This event is free, and if you have any questions please contact the advancement/alumni office.