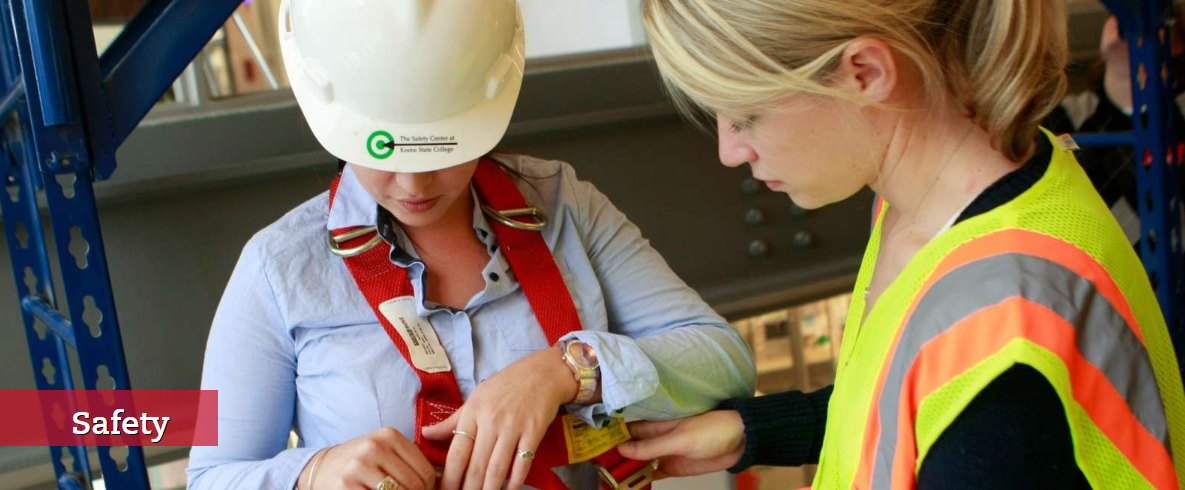 Setting a New Standard for Safety
A Bachelor's Degree in Safety and Occupational Health Applied Science prepares students to protect the health and safety of workers in all kinds of situations.
Designed to help students think critically, anticipate, identify, and prioritize hazards, the course of study is hands-on, practical, and often on-site at places where people work, live, and play. Students look at the impact of accidents and develop strategies and use education and awareness to prevent and reduce them. By applying scientific and engineering principles, students analyze processes, equipment, products, facilities, and environments to make them as safe and healthy as possible.
According to the OSHA, lost productivity due to injuries and illnesses costs companies across all industries $60 billion annually. The agency also says that companies spend a total of $170 billion each year on costs related to injuries and illnesses, but, with comprehensive safety programs, they can whittle that down by 20% to 40%.
This program has become a point of pride for the College, with a rapidly growing student base over the last few years and no signs of slowing down. A large network of companies come to our program for their best interns. Some facilities have large, highly developed safety programs, while smaller organizations allow students a closer look at supervisory and management roles. These situations offer students a chance to fuse formal study with on-the-job management experience.
Show Your Support with a Donation
Contact Development
Give by Phone
Call Advancement Services, Monday through Friday, 8 a.m. – 5 p.m., at 603-358-2375.
Give by Mail
Mail your check made payable to Keene State College to:
Keene State College – Advancement Services
229 Main Street
Keene, NH 03435-2701
We Want to Hear From You!
Administrative Coordinator
603-358-2424