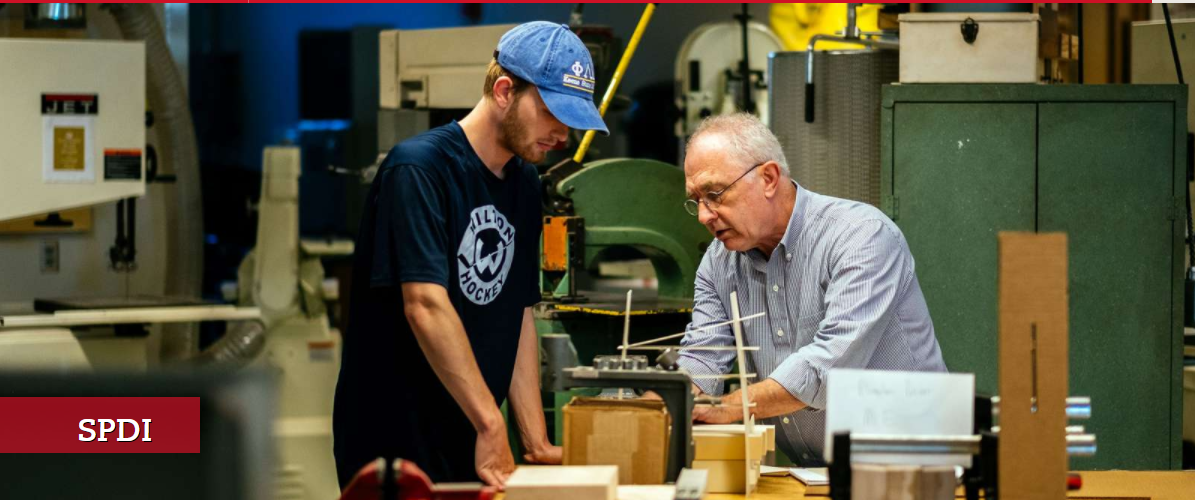 Advanced Manufacturing for a Sustainable Future
As we move toward a more sustainable future, our world needs creative change-makers, confident and competent in their design thinking practices and grounded in a framework of sustainability principles to guide their decisions. The Sustainable Product Design and Innovation (SPDI) program was designed to integrate product design methodologies, cutting-edge technologies and hands-on model and prototype building within the context of business enterprise and the liberal arts.
Hands-on, project-based learning gives students the tools and experience for jobs in this fast-moving environment and is what makes the SPDI program at Keene State truly one of a kind. As the only program in New England that combines industrial design, project management, and manufacturing engineering technologies, Keene State's SPDI program has emerged as a destination major for incoming and transfer students. The local region is home to a growing number of precision manufacturing businesses including BAE Systems, Corning, Moore Nanotech, StingRay, Chroma Technologies and Omega Optical, and these businesses are continuing to turn to Keene State College SPDI graduates to grow their industry. The success of our graduates will continue to enhance the program's growing reputation, and contribute incredibly skilled talent to the New Hampshire workforce.
Your Gift Helps Keene State Students Develop into Innovators
"SPDI is a wide-open degree. You're not stuck in anything, like if you were getting a manufacturing engineering degree or an electrical engineering degree where you only do one thing. SPDI opens up a broad field, and from what I've heard of others who have graduated, you can do a wide range of jobs." - Julia Proctor '20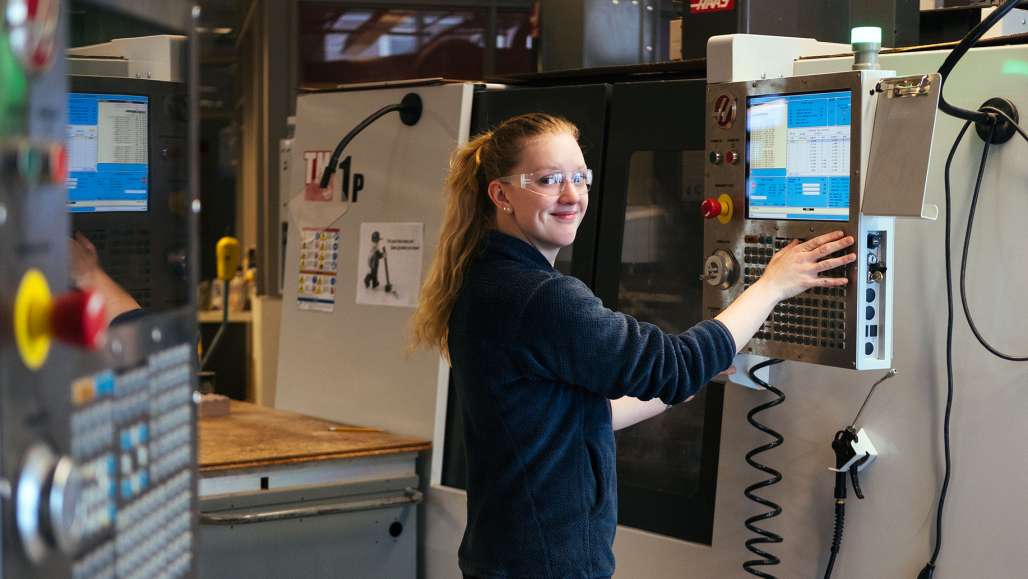 Show Your Support with a Donation
Contact Development
Give by Phone
Call Advancement Services, Monday through Friday, 8 a.m. – 5 p.m., at 603-358-2375.
Give by Mail
Mail your check made payable to Keene State College to:
Keene State College – Advancement Services
229 Main Street
Keene, NH 03435-2701
We Want to Hear From You!
Administrative Coordinator
603-358-2424