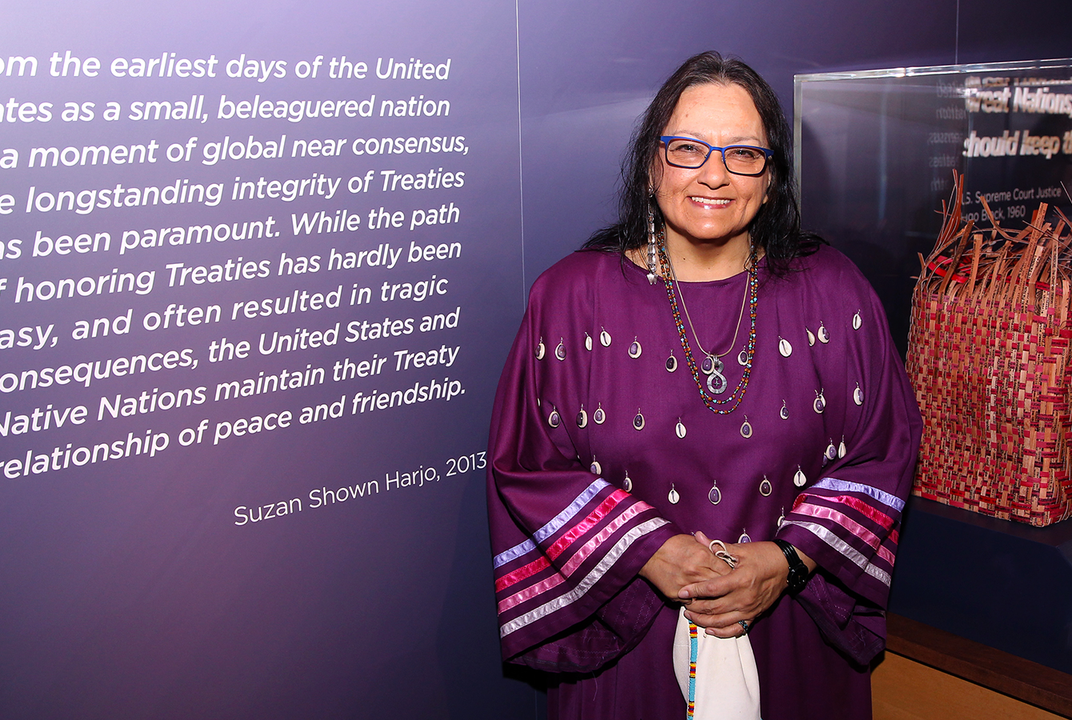 The Sidore Series at Keene State College
Presented in partnership with the Cohen Center for Holocaust and Genocide Studies.
Please join us for a Cohen Center online event. You can register with the form below.
Suzan Shown Harjo (Cheyenne and Hodulgee Muscogee) is a writer, curator, and policy advocate who has helped Native Peoples protect sacred places and recover more than one million acres of land.
This online lecture is free and open to the public.
If you have any questions about this event, please reach out to the Cohen Center.